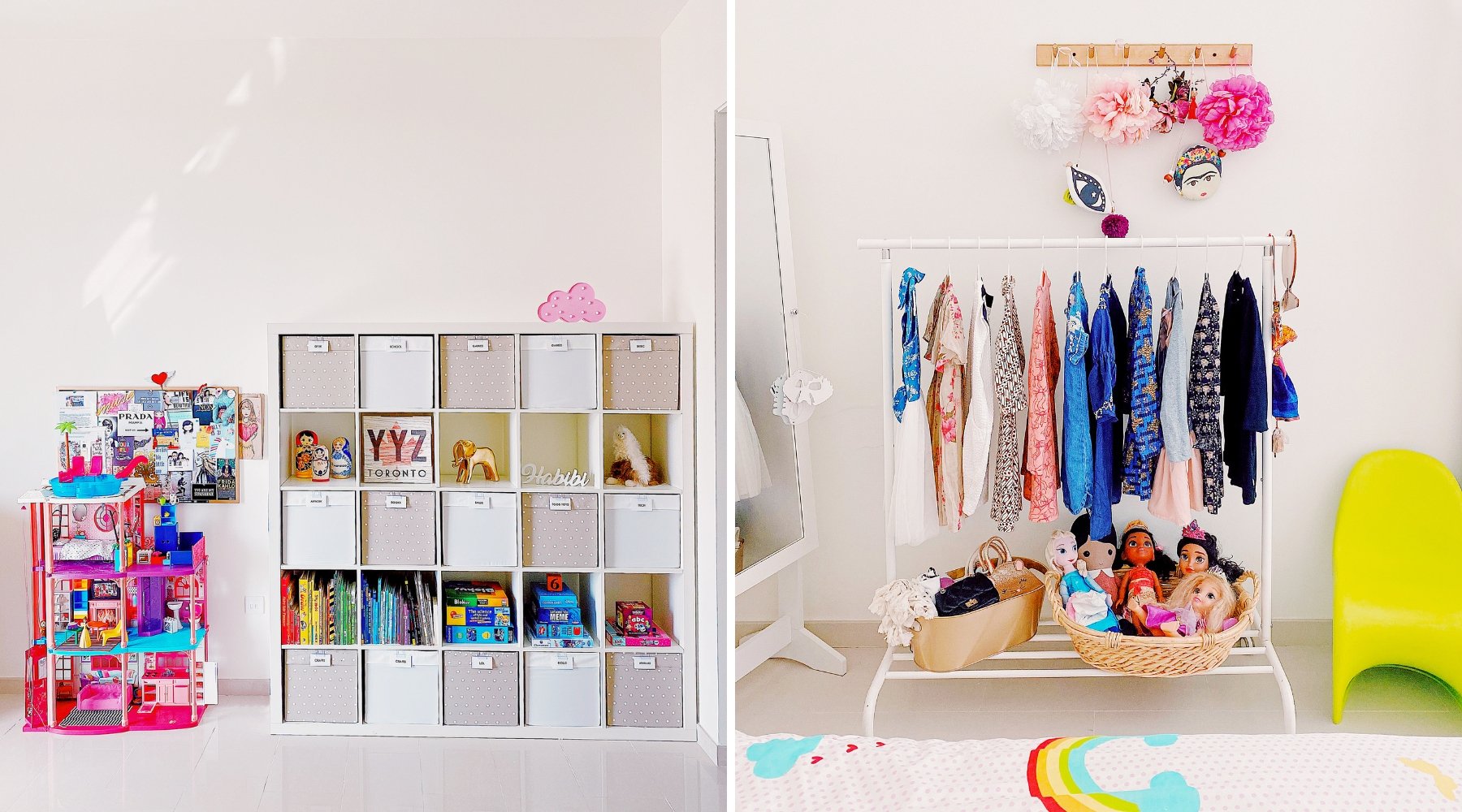 Princess Playroom in Dubai Hills Estate
This playroom was overflowing with cuteness. We divided the room into distinct sections so that there would be enough space and storage for all of the toys and activities.
A small desk accompanied by a supplies cart was a perfect combination for coloring and reading activities.
The toys were neatly organized in a sectional cupboard with beautiful baskets and labels.
A tiny clothes rack was a hit with the little princess who could easily access and display her favorite outfits.
It is hard not to fall in love with the end result!