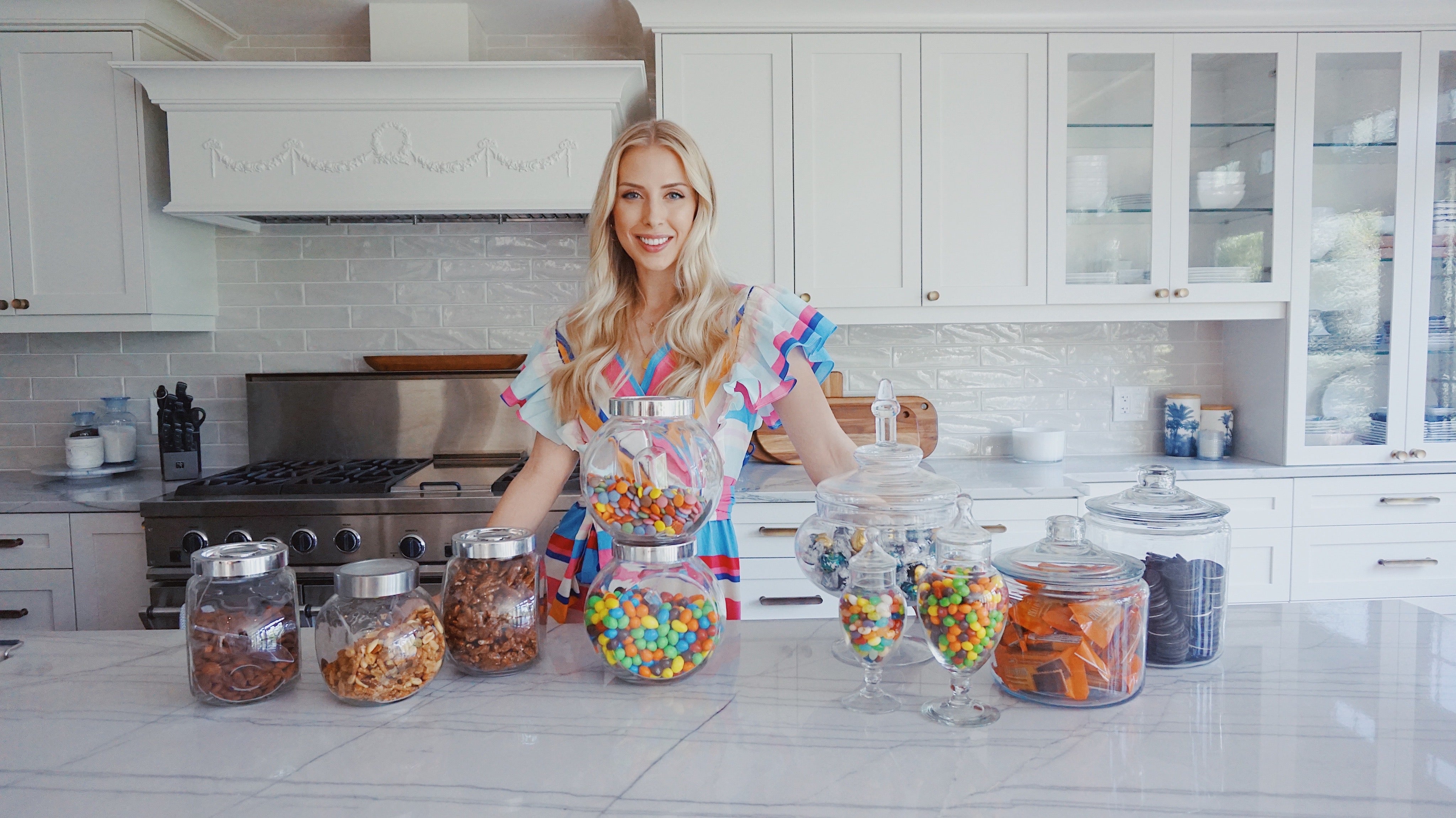 Creative Snacks Organizing Ideas for Your Favorite Treats
Snacks are one of the best things to enjoy when you need a quick pick-me-up, but weaving through piles on the kitchen counter or digging the back of pantry shelves is no fun. Are you fed up with having to search through your kitchen for that chocolate bar, yogurt, or other sweet treats? Yeah, me too!
I just want all of my snacks to be organized, so I can get them when I need them. Do you want the same? If yes, just hop on! We're on the same page here!
5 Creative Snacks Organizing Ideas
Having a sweet tooth and being super hungry at the same time can be torture. Add to that the agony of rummaging through cabinets, pantries, and refrigerators to find something tasty. Hell no!
That's why I've found the best way to keep your sweets close by but neat. The key is creating an organized system, so finding treats becomes easier. With these clever tricks, you'll be able to keep your sweet tooth satisfied without causing any messes in the kitchen. So, let's dive right in!
Line up Glass Canisters
There's nothing better than seeing your snacks displayed in all their glory. With glass canisters, you can do just that while keeping them fresh and crispy. A great idea would be to choose ones with lids, so the snacks inside won't lose taste or become stale anytime soon.
These are perfect for storing everything from candy bars to chips, cookies, and granola bars. Get creative with different shapes and sizes for the best look in your kitchen.
The transparent jars will also be great for beautiful decoration. Keep snacks of different colors inside them for a cute look. You can also add labels to the front, so it's easy for people to see what they're grabbing when in a rush. Kids will surely love seeing their snacks lined up for easy access.
Fill up Vertical Space with Stackable Canisters
If you find glass canisters to be a little too bulky, then smaller stackable ones are right up your alley. The purpose is the same as glass canisters, which is storing snacks, but they come in various sizes that fit nicely together in a stackable pile.
Smaller containers are perfect for snacks like raisins or chocolate chips. They are also great for storing candies, crackers, cereals, or nuts. You'll have a variety of fun snacks right at your fingertips, but without the mess.
The stackable feature is a nice touch as you can fit more in the same kitchen space, which is always a plus. They come in different colors and shapes. Go for bright ones or choose pastel hues that match any color scheme you may have in your kitchen. Transparent ones are better since they allow you to see what's inside without having to open up the lid.
Bring Rattan or Wooden Baskets
If you prefer a more natural look, then open baskets are the right storage choice. They add warmth and character to any kitchen while keeping your snacks on sight.
Since they're made from wood or rattan, the visual will go nicely with any type of decor or color scheme that's running through your home. It's easy to tuck them in corners or shelves without making it seem like you're trying too hard to fit them in.
Use them for storing anything from cereal boxes to bags of chips, candies, fruits, and nuts. They are good for decorating purposes too as lining up different sizes will create visual interest. These baskets will add a nice and natural look to your kitchen while keeping all of your snacks in one place.
The best part about these is that there's no need to stick labels on them. It's already obvious what snacks are inside.
Avoid Mess with Lazy Susan
Lazy susans are pretty versatile and can be used for all sorts of purposes. They are basically used for storing spices, herbs, and condiments. Have you ever thought about using them for organizing your favorite treats?
A lazy susan can be your handy snack bowl or use a multi-tier unit to stack different kinds of snacks. Even if you store it inside a cabinet, there is no need to pull out all items to access what you want. Just give it a spin and pick up your treats. Snacking has never been easier!
Not only that… These cheap organizers can also function as homemade cupcake stands. Use a multi-tier lazy susan for this purpose.
Use Bins with Dividers
Candies and small treats are those snacks that you just can't keep up with. They are always in the way, and never seem to be where you put them before! If this sounds like your life, then use some clear bins with dividers to keep them organized.
This way, you can see the snacks clearly without having to dig through piles of boxes that are heaped on top of one another. They'll be easier to find too. Plus, the dividers allow you to put different types of snacks in the same bin.
If you're looking for some sweet treats on the go, then this is the perfect option. All of your favorite snacks can fit into one or several transparent bins. They will also work great for organizing your beverages.
Conclusion
Organizing snacks is not simple. You cannot put a bag of popcorn in between snack cakes and packets of chips. Whether these are cookies, chocolates, or dry fruits, everything has to be sorted out, so accessing them is a breeze and the mess is minimal. Adding your own creative flair to these organizational tips, you can make sure that your favorite snacks are always at your fingertips. Use these ideas and avoid a mess on the kitchen countertop or cabinet shelves.
Do you have any other genius ideas? Share with us!