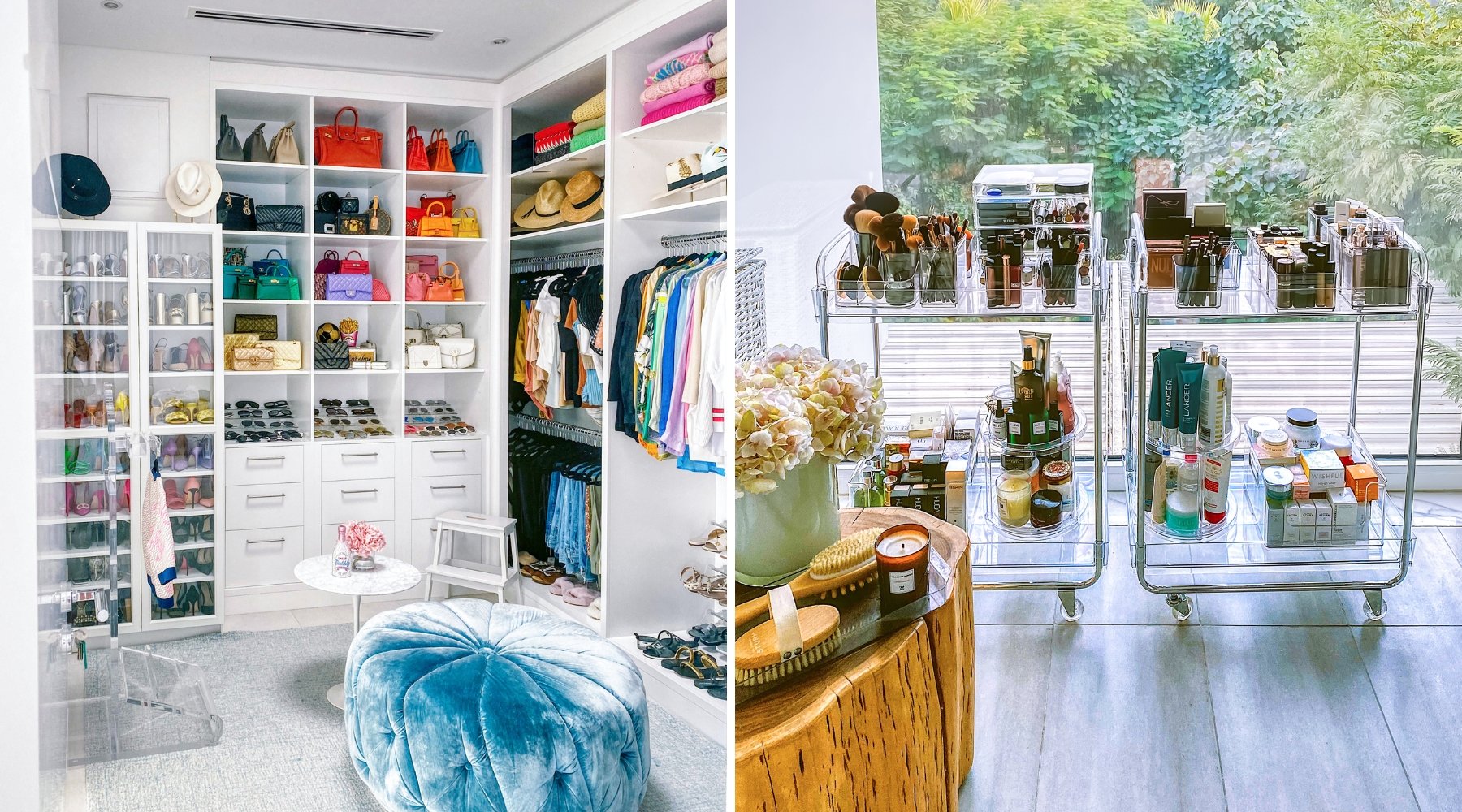 Boutique Style Walk-In Closet in Al Barari
Walk-in closet makeovers are always among the most favorite home organization projects for any home organizer and this one happened to be in the blissful Al Barari community in Dubai.
The closet had an array of eye-catching colors and luxurious accessories that we categorized and organized methodically. We achieved an elegant, boutique-style look that our client absolutely loved.
We also reorganized the master bathroom to make the most of the available space and ensure that all cosmetics and toiletries are conveniently stored. The make-up products were placed on two carts that can be easily moved around to get ready wherever is most comfortable for our client.
The entire project was extremely satisfying as we got to use our creativity and expertise to achieve amazing results. If you're considering a closet makeover, we would highly recommend it! Not only will it save you time and hassle, but you'll also start loving your clothes and accessories all over again.